Resources
home
/
Resources
/
Strategic Framework for the Prevention of and Response to Gender-based Violence in Eastern, Southern and Central Africa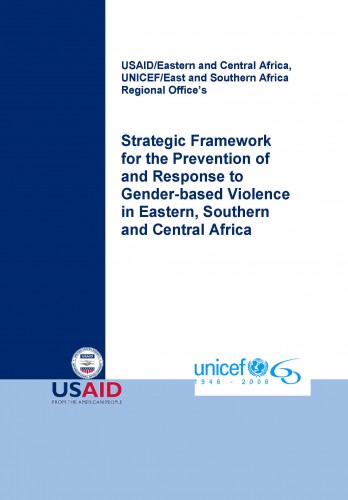 Gender-based violence (GBV) is emerging as a serious global health, human rights, and development issue. It is a symptom of underlying gender inequalities and power imbalances, and it is a worldwide phenomenon—one that transcends the bounds of geography, race, culture, class, and religion, touching virtually every community in every corner of the globe. Too often condoned by custom and reinforced by institutions, GBV thrives on impunity. Today, as in history, violence against women may constitute one of the "most universal and unpunished crimes of all." According to the 1993 World Development Report, violence is as serious a cause of death and incapacity among women of reproductive age as cancer, and a greater cause of ill health than traffic accidents and malaria combined.
GBV is defined by the Interagency Standing Committee Task Force on Gender and Humanitarian Assistance as a
…term for any harmful act that is perpetuated against a person's will and that is based on socially ascribed (gender) differences between males and females.